May 3rd, 2012
From Aidelaide we visited the Cleland Wildlife Conservation Park and visited the Mount Lofty Summit as well.
The Cleland Willife Park is a great place to visit with children because you can get close with kangaroos, koala's and all kinds of animals that you will only encounter in Australia.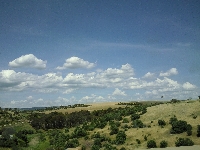 Where to go in Adelaide
The Mount Lofty Summit is perfect for a romantic dinner because of the amazing setting and view of Adelaide and surroundings but you can also just take a break from your road trip here like we did.