May 3rd, 2012
The Medina Executive Barack Plaza Hotel in Perth was amazing and even better upon arrival. We had just taken a 24 flight to get to Perth so we wanted to be comfortable and sleep well.
The flight went very well and we had the friendliest cab driver who was so friendly to us and explained us everything we needed to know about Perth and all the silly Australia questions we had.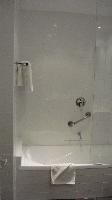 Holiday in Perth
We arrived late at night and stayed only a few days in Perth but the Medina Executive Barack Plaza Hotel was perfect. We had an incredible few from our balcony and even a kitchen which we never used but hey, it's always nice to have an upgrade:)
The location between the center and the boulevard was perfect and we walked everywhere. The perfect hotel in Perth for us which made our stay a lot better and gave us the energy we needed after our arrival.