May 20th, 2010
Pitcairn Island is definitely a unique place and one of the most memorable travel destinations I have been to. Together with a group of friends me and my wife decided to go on a Pitcairn Island Expedition.
The Pitcairn Expedition adventures are adventurous boat trips which, in the months between January and April, departing from the Gambier Islands which are part of French Polynesia.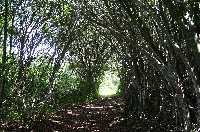 Trip to Adamstown
So to get to Pitcairn Island we first took a flight to Papeete, the capital of French Polynesia and most important city of the island of Tahiti.
Before booking your Pitcairn Island cruise or tour make sure to check whether flights from Papeete to Mangareva are available as in our case there were only three options in one month time.
From Papeete we continued our journey to Mangareva, the most important island of the Gambier Islands. In Mangareva we took a taxi boat to the vessel which would have brought us to Pitcairn Island. The ferry ride was pretty intens as it took about thirty-two hours to get to the island and let's just say that the weather conditions weren't perfect all the way.
When we arrived at Bounty Bay, Pitcairn's main harbor and the only way to get to the island by boat, I knew this holiday was going to be something special.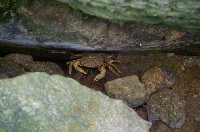 Trip to Adamstown
Pitcairn Island is the only inhabited island of the four Pitcairn Islands and the other three, Henderson Island, Oeno Island and Ducie Island are located miles away.
In Adamstown, the capital of Pitcairn Island, we stayed with local families who were so incredibly welcoming and friendly. They made our experience so more special as they shared their stories, showed us their island and gave us a taste of all their tropical fruits and amazing dishes.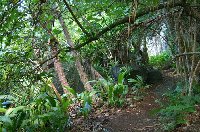 I would really recommend staying with a local familiy for a few days instead of visiting the islands just on a day tour because it will change the way you look at this place and turns it into something magical.
Besides Bounty Bay we enjoyed hiking through the island forests, sightseeing Adamstown, visiting St Paul's Point with its gorgeous St Paul's Pool, enjoying the view at Down Rope and reaching the island highest point and looking out over the southern Pacific Ocean.