July 15th, 2010
As soon as we landed on Majuro Atoll I realized the long flight to the Marshall Islands had been well worth it..what a paradise!
Me and my husband had left home for a three weeks honeymoon holiday on the Marshall Islands and had dreamed about this day for about the duration of the entire wedding preparations.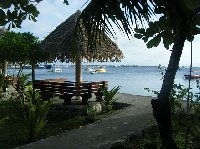 Vacation in Majuro Atoll
Majuro is the capital of the Marshall Islands and most people visiting will spend their holiday here.
The Majuro Atoll can be divided in different areas with Rita being the atoll's commercial center. Rita is also known as Dalap-Uliga-Darrit, after the three major islands of the Majuro Atoll.
Besides Rita there are the amazing beaches of Laura and Ajeltake on the both ends of the island group where most tourists head for a relaxing time on the beach.
We stayed at the Marshall Islands Resort near Uliga which was amazing and from our balcony we directly looked at the gorgeous lagoon of the Majuro Atoll.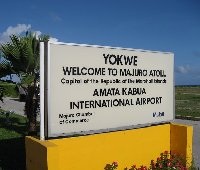 Vacation in Majuro Atoll
Our entire holiday at the Marshall Islands was too good to be true and the three weeks seemed to have gone by in a second. During the day we relaxed on Laura Beach while at night we went for a stroll along the beach or enjoyed a glass of wine on our private balcony. A beautiful holiday in a beautiful part of the Marshall Islands.