July 26th, 2010
The Northern Mariana Islands are located in the western part of the South Pacific and is an island archipelago that consists in two main island groups, the Northern Mariana Islands and the Southern Mariana Islands.
We visited both island groups and I'll write two different blogs dedicated to both travel destinations. Our trip to this part of the South Pacific had been a dream of my brother and I for a long time and we had saved up some money to be able to finally realize that dream this year.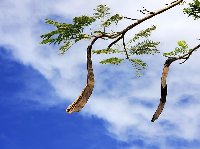 Vacation in Saipan
We visited the island of Guam which is the main island of the Southern Mariana Islands, and Saipan the capital city and largest island of the Northern Mariana Islands.
We visited first Guam where we had an excellent stay and then left for Saipan to explore the white beaches and stunning coral reefs of the island's west coast.
Like Guam the beaches were amazing and we loved going snorkeling in the clear waters. The fish were so beautiful and so many, swirling around us as we entered the water.
The east coast of Saipan is more rocky and here we went to see sites like the Bonzai Cliffs in the north, the Grotto, Bird Island, the beautiful Lau Lau Bay and the highest point of the island, Mount Tapochau.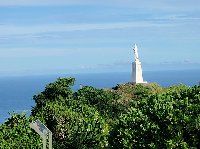 Vacation in Saipan
Reminders of the Battle of Saipan fought during the Second World War between the United States and Japan are found everywhere on the island and teaches us to learn from the past, a past that took the lives of over 30.000 japanese and 12.500 american soldiers.
Today the Bonzai Cliffs remind all those who out of pure disperation jumped off the cliffs and lost their lives in this terrible Battle of Saipan.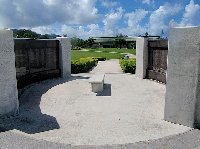 Besides the Bonzai Cliffs site we also visited the American Memorial Park and a former japanese military site where cannons and old rusty weapons are photographed by tourists visiting the island.
The history of the Northern Mariana Islands might be a sad one but it also shows us that a new time has begun and that Saipan has a lot of beautiful things to offer being a South Pacific travel destination with some of the most stunning beaches and friendly people ready to live that good island life.