August 3rd, 2010
After our trip from Cuzco to Machu Picchu it was time after completing the Inca Trail to head back to Cuzco which sadly was also going to be the final point of my Peru trip.
A month had gone by and I had seen so much! From Cuzco my flight to Lima would depart and from there on back home, but not for long!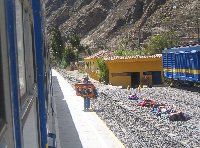 Travel Experience Cuzco
I was in Cuzco during the Halloween celebrations and the same night we came back from Machu Picchu the kids in Cuzco had all dressed up and welcomed us back home with their trickortreat games.
The next morning we were ready to explore the historic capital of the ancient Inca Empire to conclude our journey in Peru. It's no wonder that the entire city of Cuzco was declared a world heritage site by the UNESCO as it's simply magical.
There were quite a lot of tourists in Cuzco and especially Plaza de Armas seemed a gathering place for locals and visitors alike, what a beautiful square with the Church of La Compania looking out over the city center.
We also visited the Coricancha temple, one of the many reminders of the mighty Inca Empire and a jewel in Cuzco, at the end of the Pampa del Castillo.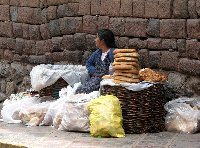 Travel Experience Cuzco
Another must see would be La piedra de doce ángulos, or the 12 sided stone, in Hatum Rumiyoc street which is a national symbol of Incan architecture and the perfect example of their building skills and know how.
The last days in Peru seemed to fly and before I knew it my time in Cuzco was up but it was really the time of my life.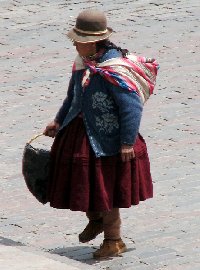 As we took a last glance at the mountain tops behind Cuzco City I couldn't agree more with the writings on the hills: Viva el Peru glorioso!