August 24th, 2010
Los Llanos is one of the most beautiful tropical grasslands that South America has to offer and spreading from Colombia to Venezuela it's possible to partecipate in guided tours in both of these two countries.
It might be good to know that the Los Llanos plains cover over two thirds of entire Venezuela so make sure you know where you want to go and from where.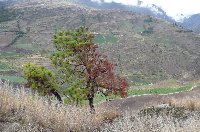 Travel Barinas
We booked our Los Llanos Venezuela Tour while in Merida and wanted to head to Barinas, the city that is known as the capital of the Llanos.
Barinas is located on the edge of Los Llanos in the Andean foothills and will take you about 165 km up northeast from Merida.
Our Los Llanos tour started with an early morning jeep safari expedition from Merida up the valley and over the mountains all the way to Barinas. During our jeep safari we made several stops to enjoy the beautiful scenery of the Andes.
Over the mountains we entered a more dense and thick rain forest which lasted untill we reached the flatlands of Barinas.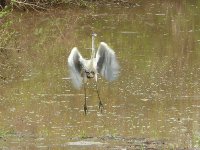 Travel Barinas
From Barinas we had still a long way to go to Mantecal where our camp, called Hotel Guido, would be. This is also the place from where our guide Tony operates his Los Llanos tours.
The wildlife around here was amazing and we spotted a lot of birdlife, entire groups of caimans, alligators, caipibara's and of course we went fishing for piranha's.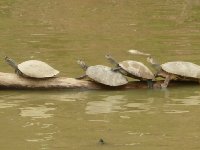 We actually got to see an anaconda snake during on of our walking safari tours with our guide which was really impressive and we even got to hold it!
Guided by some local vaqueros we felt like true Venezuelan cowboys on our horse ride through the savanna in search of other wildlife. The whole trip to Barinas and our stay in Mantecal was unforgettable and we saw so many beautiful parts of Los Llanos.