September 8th, 2010
From Thingvellir we had finally reached Reykjavik, the capital city of Iceland and our final travel destination after an incredible journey along the south coast of Iceland.
We had great weather during our stay in Reykavik which made our stay even more pleasent.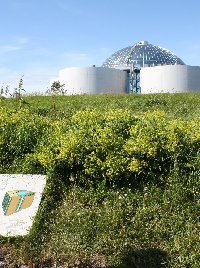 Tourism Reykjavik
We booked a room at the Hilton Reykjavik Nordica which was a beeautiful hotel and the perfect place to end our Iceland adventure.
I loved the pittoresque streets of Reykjavik with all the colourful houses and nice shops.
Especially from the Hallgrímskirkja Church you can have some stunning views of Central Reykjavik.