November 10th, 2010
Since february of this year me and my friends had to say goodbye to one of best friends who decided to sell her house and move to Buenos Aires, just like that!
She had fallen in love with the city and wanted to see what life had to offer her when danced in a tango rythm instead of sitting back home in freezing London, who blames her?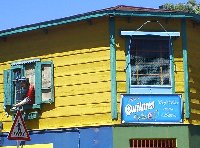 Trip to Buenos Aires
She was ok with leaving us behind is we could promise her to visit at least once a year.
Well, having a place to stay in Buenos Aires..and spending time with the girls..we had no problem with that!
So..this summer we started looking out fot a good Buenos Aires travel deal to save some money on our flight and decided to book ahead.
We were able to find a good flight with Air Canada and decided to go for the longer but cheaper flight to Buenos Aires, a good travel deal and we would recover from our jet lag in Argentina.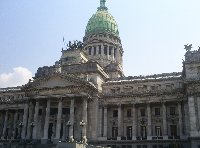 Trip to Buenos Aires
It was great to be with the girls again and to be able to spend time together in a place like Buenos Argentina felt like being on a summer holiday like the ones we used to go on together. She also was an excellent tour guide and got us from A to B as fast as any other local.
I personally loved artistic La Boca with its gorgeous houses, lively people, provocating and daring grafitti, inviting bars and of course immense soccer odes to Diego Maradona, we can say the most important landmark in Argentina and definitely the incarnation of what Buenos Aires would be like as a human being. A great city where chaos and passion mixes in the most colourful and exciting way. Who knows, we might all move to Argentina!