March 5th, 2011
Here are some pictures from my trip to Argentina where I went on a 16 day trip covering the capital Buenos Aires with its beautiful centre and La Boca quarter, the gorgeous Patagonia landscapes and of course the sizzling Iguazu Falls.
I wouldn't be able to pick a favourite because the experience of the whole trip was just amazing because of the different parts of Argentina we visited, from the extreme north to the southern tip of Patagonia.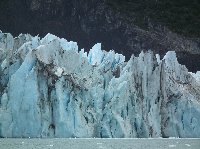 Travel Experience Buenos Aires
Maybe spotting the magellanic penguins was a highlight though.
Our travel guide told us that around September the penguins travel from the South of Brazil all the way to Punta Tombo in Patagonia where they incubate their eggs and form the largest colony of penguins present in Argentina, so something you might want to see with your own eyes!
Besides the penguins we also encountered other animals like sealions, rheas and other beautiful birdlife. Then the falls at Iguazu, again an amazing collaboration between Brazil and Argentina created by mother nature. The view is definately worth the climb and it will be on my places to see before you die list! What else..just run through my pictures and you will see the beauty in all the places visited.