December 6th, 2010
During my stay in Buenos Aires me and my husband stayed at the Castelar Hotel & Spa. The hotel was located at a ten minutes walk fom Plaza de Mayo which was great for sightseeing and getting from one point in Buenos Aires to another.
Location was the main reason we choose to stay at the Castelar Hotel but were very pleased with our room and other services the hotel offered like the free wi-fi and the abundant breakfast buffet.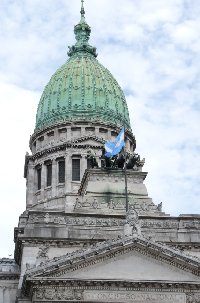 Vacation in Buenos Aires
We visited Buenos Aires for five days and we had a wonderful time there!