December 3rd, 2010
I went to Fiji on a holiday with my girlfriend and I still want to go bad so badly! We were so impressed by the beauty of Fiji and the friendly people and had the time of our lifes.
It was our first holiday together and we really got to know eachother exploring this gorgeous part of the world.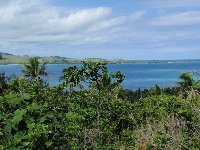 Travel Guide Nanuya Lailai
We arrived by airplane in Nadi on the Viti Levu Island from where we travelled in northern direction along the westcoast to Rakiraki where we had booked our hotel.
We stayed at this amazing and luxurious beach accomodation, the Wananavu Beach Resort in Rakiraki which a total dream for the private cabin to the white sanded beaches, great food and tons of things to do.
From the Wananavu Resort we went on several day trips to other islands but also to nearby villages and touristic sites. The day trip which stuck with me the most was the ferry ride to the Island of Nanuya Lailai.
Nanuya Lailai is part of the Yasawa archipelago, a group of volcanic islands with incredible beaches located in the Western Division of Fiji. The most popular island of the Yasawa Group is called Nanuya Levu, or Turtle Island, where the famous '80 flick The Blue Lagoon was filmed.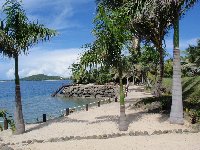 Travel Guide Nanuya Lailai
Nanuya Lailai is seperated from Nanayu Levu by just a stretch of water and lies north of it. The film mentioned above had scenes which were filmed here aswell.
The island has gorgeous beaches and dark green rainforest vegetation more inland, a beautiful contrast of colours and definately another gem of the Fiji Islands.