December 16th, 2010
My travel adventure in Mexico started in Cancun from where I headed to Merida and Celestun in Yucatan. Compared to Cancun, Celestun is just a breath of fresh air and even if you would want more than that this is what this coastal town has got to offer, natural beauty and nothing but peace of mind.
I'll probably write about Cancun and Merida later on but first some more about Celestun.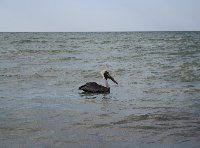 Holiday in Celestun
The city is located in the northwest corner of the Yucatan State and is known for its wild flamingos and mystic mangroves.
Besides these sites Celestun is also a beach travel destination but tourism still has to boom so for now it was just me, the fishermen and a bunch of hungry pelicans looking for lunch!
I stayed at the Eco Paraiso Hotel in Celestun which was quite luxurious and compared to some parts in town a shocking contrast. However people were friendly always and everywhere.
The boat tour had booked to see the wild flamingos Yucatan is known for was a wildlife trip and a boat ride throught the mangroves combined. It was a great way to observe these elegant animals and many other bird species.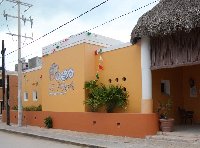 Holiday in Celestun
My shipper explained that Celestun has such a unique environment because it conmbines fresh water areas with salt water arriving from the Gulf of Mexico creating a home for many interesting species, both flora and fauna.
After my relaxing time in Celestun I travelled back to Merida but next time more about that.