February 9th, 2011
In October I went to Siena on a fieldtrip with my classmates and we had a lot of fun there.
It was a shame we went there after the palio because witnessing this traditional feast would have made our stay in Siena even better.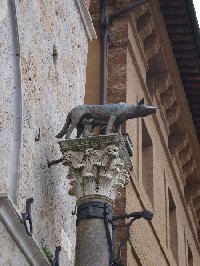 Travel Guide Siena
We had ok weather but a bit chilly so I would love to return to Siena in springtime or even summer.
One of the highlights..I loved every angle of this charming city and the historical centre was so romantic that you wouldn't mind getting lost! Maybe next time I'll visit Siena with my boyfriend:)