April 15th, 2011
In this blog I will discuss two of the places that I have visted on my trip to Guatemala this March. The journey through this beautiful country of South America was a longtime wish of my partner and this year we finally planned the whole holiday.
The first place that come to mind when talking about trips to Guatemala would be Tikal which has become world famous for the ruins of the Tikal National Park.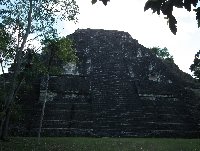 Where to go in Livingston
Tikal is also quite popular with other tourists which can not be a surprise so make sure to avoid the crowds when you really wan't to enjoy this traditional place.
Tikal is located in the heart of northern Guatemala and is the sacred city of the Maya civilization which is very important to the Guatemalan people. Visiting the national park you will be able to take a close look at the art and construction forms that were used by the ancient Mayans.
From the inland we headed to the southern part of Guatemala but we also visited the coastal area in the eastern tip of the country, just below Belize which by the way offers a good boat connection to Livingston where some of Guatemala's main ports can be found.
Livingston is a small coastal town like many others in the Izabal Department and especially the way to travel here, over water, makes the travel experience so much better.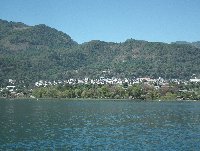 Where to go in Livingston
We loved the contrast between visiting coastal towns, national parks more inland and sometimes even more cosmopolitan cities. In Livingston we stayed at the Hotel Rios Tropicales in the centre of Livingston and we were very happy with the accomodation, the hotel was clean and had a great location.