April 18th, 2011
Me and my wife got married on Boracay Island which is located in the Philippines and is considered one of the most stunning places to travel to.
Boracay Island made a dream come true for the both of us since we had always wanted a small and intimate beach wedding with close friends and family.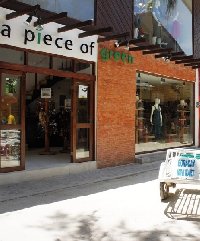 Travel Guide Boracay Island
There was no need to go on a honeymoon vacation from there because we already were in paradise! We stayed at the luxurious Shangri-La's Boracay Resort & Spa which turned the whole paradise fairy tale up a notch!
The service at the Shangri-La's Boracay Resort & Spa was outstanding and the views overlooking the beach breathtaking.. Our honeymoon on Boracay Island couldn't have been more romantic and we loved every single minute of it.
Beaches like White Beach, Puka Beach are perfect for a relaxing holiday but don't forget to expore other parts as well like Mt. Luho with its incredible views, island hopping destination Crystal Cove or tourist hotspot D'Mall for some shopping.