December 15th, 2011
Since my parents bought a second summer appartment in Crete it's quite attractive to hop on a plane and spend a short, or longer holiday in Greece where I could honestly spend the rest of my life.
The comfort of having your own place is great and it really gives you a lot of freedom and of course it save quite some money which you can spend on other fun things!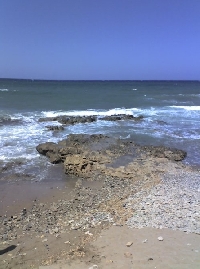 Where to go in Crete
The palm beaches on Crete are beautiful and I would also recommend the area around Agios Nikolaos' port.