August 23rd, 2010
Crete is the largest island of Greece and the perfect travel destination for a well deserved holiday, at least that's what me and my friends decided.
Our plan was to rent a car as soon as we arrived in Crete and stop in various places touring the island and see as much as possible.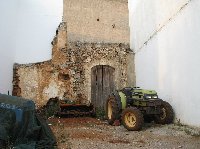 Vacation in Crete
The place we stayed the longest would be Malia, a coastal town in the north of Crete located at about 30 km east of Heraklion, the capital city of Crete.
In Malia we stayed at the Golden Bay apartments which was really nice and the rooms were tidy and comfortable. They also have a pool which can be convenient during warm days before heading to the beach.
The good thing about Malia is that is has a lot of different things to offer from a very exciting nightlife which was perfect at night when we wanted to go out but there's also enough to see during the day.
Malia is also an important archeological site and for example the Minoan town ruins are located a short ride out of the town centre. Most of the time in Malia we headed to the beach though as the Aeolos Beach was the perfect place to hang out on a warm summer day.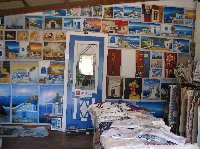 Vacation in Crete
From Malia we travelled to places like Zenia, Psychro, Sgourokefalio, Chersonissos, Plaka and the Island of Spinalonga. To get to the island of Spinalonga we arranged with a local tourist agency for a boat trip which was a lot of fun.
The holiday was a big success and we did a lot of things from relaxing on the beach, to sightseeing and exploring the local nightlife. The weather was also great during our entire stay which made everything even better. Would recommend Crete Island to anybody travelling to Europe or Greece.