June 1st, 2012
In the southwestern part of France lies Toulouse one of the largest cities in France after Paris but also Lyon and Marseille.
The city center of Toulouse is really pretty with many squares such as The Capitole of Toulouse Square and Wilson Square with its beautiful fountain.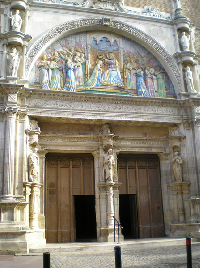 Trip to Toulouse
I also loved the Cathédrale Saint-Étienne de Toulouse which is very elegant and reminded me of the Notre Dame de Paris in a way.
If you like a city walking tour don't forget to pass Pont Neuf as the view of the Garonne River is also worth it!