January 23rd, 2010
From New Zealand we flew to Tonga, a huge archipelago with more than 160 islands that stretch over enormous distances.
The Kingdom of Tonga is located at about 2000 kms north east of New Zealand in the South Pacific and is known as the first country in the world to see sunrise each morning.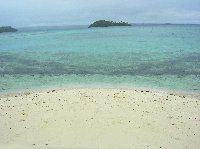 The beach of Vava'u
Tonga is home to different island groups which can be reached by plane or ferry.
There is one international airport in Fua'amotu, on Tongatapu, Tonga's largest island and home to the capital of Nuku'alofa.
Fua'amotu is the international gateway to popular travel destinations like Australia and New Zealand. We knew the airport wasn't too far from Nuku'alofa so we could easily get a taxi to our guesthouse.
We stayed at Sela's Guesthouse which was not too fancy but cosy enough and situated in the centre, pretty close to everything which was more important for us.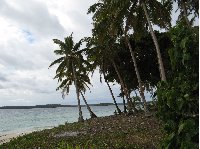 The beaches of Vava'u
In Nuku'alofa the city centre is built pretty much around the parliament building and from here it's an easy walk to touristic attractions as the Tongan Royal Palace and the towns church. A must see are the Tongan blowholes on the southern coast of Tongatapy which are stunning and great for picture taking.
To fly to other island groups like popular Vava'u, more laid back Ha'apia or the more rugged islands of 'Eua with its amazing wildlife, there are domestic flights that depart from Fua'amotu. The two northermost island groups of Niuatoputapu and Niuafo'ou, or The Niua's, are more remote, less developed and closer to Samoa.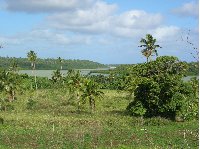 Pictures of Tonga Island
We had heard a lot of good things about the island group of Vava'u so we booked a flight with Chathams Pacific after our stay in Tongatapu. The flight went without any problems and in less than an hour we arrived in paradise!
One of the things we wanted to do in Vava'u was to go kayaking around some of islands. There are over 30 islands in the Vava' u island group so we were sure to encounter some very beautiful spots. The kayaking turned out to be a great adventure and we had a great time discovering some of the islands.