February 17th, 2010
You hear a lot of positive things about Tunisia, the country of the good weather, the charming cities and the good life. Most of the time these are just stories of people who didn't even came out of their all inclusive hotels or luxurious resorts.
For those who really want to explore Tunisia and get to know the people, their culture and their lifestyle, the best thing would be to take a boat ride to the cities of Tunis and La Goulette where a whole different world will open in front of you!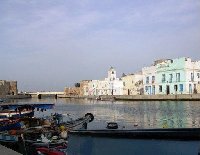 Where to go in Tunis
A world where alcoholic drinks aren't for sale, where the women wear their veils and where every vendor will try to sell you their arts, crafts and souvenirs.
Tunisia is no different from other travel destinations and also here you will see that you really have to dig into their culture to really get to know their ways, something which is impossible if you spend your days in and around Djerba, the resort oasis of Tunisia.
You will see a lot of nice things walking through the streets of Tunisia but you will also notice the afwul smells coming out of some alleys. You could choose to wander around Djerba's most fancy streets or take a walk in the suburbs too where you will find some of the most poor quarters. You might come across things that surprise you but you will also experience life as the people live it day by day.
You will see kids running around and playing the strangest games while vendors try to sell you their goats, their fruit, their dogs or whatever you're willing to buy! You will be able to see their culture, their traditions and explore not only the good, the luxurious and the fancy parts of Tunisia but also those parts where the people don't always talk about.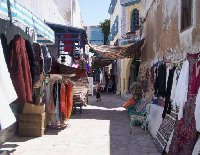 Where to go in Tunis
After an experience like that you could truly talk about the country of the good weather, the charming people and the real Tunisian lifestyle!
Amongst the places I visited were Tunis, Hammamet and Bizert. Tunis is the capital of Tunisia and home to some of the most interesting souk markets, colours and people. Hammamet is a real seaside city and has a beautiful historical centre where you can see the old city walls.
Bizert isn't that fascinating and visiting the Gaza region would show you better landscapes! Then of course there is Djerba, the touristic hub and home to Tunisia's hotels, resorts and all other facilities.