March 10th, 2010
I have been to Egypt for two weeks and stayed at the Tulip Resort in Marsa Alam. This amazing 5 star resort was beautifully designed with a Mexican and Egyptian touch.
There were three swimming areas in the resort with one especially assigned for the little children. The other swimming pools had a bar in the centre of the swimming area where you could order drinks and enjoy the great weather while floating in the water, amazing!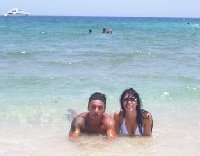 The beach in Marsa Alam,..
Also the rooms were very well taken care of and all the guests could use the services of the resorts gym where you could access a sauna and get some amazing massages.
If you wanted to go to the beach you could just walk over to the other side of the resort as the beach is not even a one minute stroll away! The water was great and an oasi for snorkeling enthusiasts for the abbondance of colourful fish swimming around.
The Tulip Resort in Marsa Alam has two main restaurants with both a self service buffet and excellent food. Every friday there was a special buffet at the poolside of the resort for which you could sign up.
At night the animation team always organized several shows to entertain the guests. Outside of the Tulip Resort there were several clubs where you could go dancing.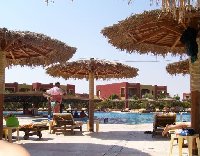 Another swimming area at teh..
There were also several resort shops where you could buy souvenirs or book tours around Marsa Alam like the quad tour we did in the desert. Watching the sunset in the middle of those sand dunes and drinking tea with the local bedouins was an amazing experience and really something I would recommend!
Horseriding is also a possibility and tours leave the resort on a daily basis. You could also visit the cities of Queres or Luxor and sign up for dolphin watching tour. There are all sorts and typs of tours to go on and the resort staff can easily show you the various possibilities.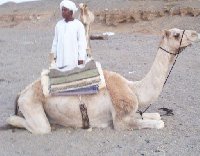 Camel ride tour in the..
We really enjoyed Marsa Alam and it was the perfect place for a relaxing holiday far away from home. Every morning the view from our bedroom window was amazing and you'd almost feel embarrased by all the beauty surrounding you.