March 24th, 2010
During a cold winter we decided to take a break from work and go on a relaxing holiday.
We were looking for a sunny travel destination but didn't want to spend too much so we decided it was either going to be Tunisia or Egypt. We went with Tunisia.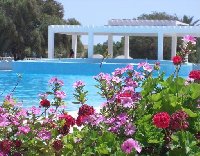 Photos of our trip to..
We booked our entire trip through a travel agency and after looking at different travel packages we decided to go to Djerba.
Both the resort and the place itself were beautiful and exactly as the travel guide had promised. A week of total relax in one of Tunisia's most beautiful places, what more could we ask for?
The name of the resort was the Veraclub Palais and it had an amazing exotic atmosphere which we loved. The hotel was really clean and the service was great. We stayed there in February and had great weather too.
There were several excursions we were able to do but it the end we just stayed in and around the resort enjoying the sun and the sea. A truly relaxing holiday, just what we needed!