July 12th, 2010
After a dramatic final of the 2010 World Cup which we spend back home in the Netherlands I decided to post my travel experience during the South Africa World Cup 2010 all the same.
Being able to get tickets to a world cup game is a privelege and me and my girlfriend were so excited when we booked our South Africa world cup package with tickets to the Netherlands-Denmark game in Johannesburg.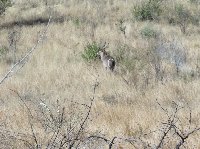 Travel Blog Johannesburg
We had a great flight from Amsterdam with KLM and arrived savely in South Africa. The atmosphere on the flight was amazing with all the supporters dressed in orange and sharing their ideas on how the game was going to end.
The stadium in Johannesburg was enormous and it was amazing seeing it in real life. We all marched to the gates in an orange line of the most amazing and creative costumes.
The game was great and beating Denmark with 2-0 made the Dutch victory complete! Untill yesterday we hoped for way more and in my mind we were already celebrating the world cup but unfortunately it didn't worked out that way..
My stay in South Africa though was a big success and thanks to a pair of tickets to a great game we discovered a beautiful country where we would definately want to return to!