August 31st, 2010
From Nakasongola we continued our Uganda tour and drove in direction of Masindi where our tour guide prepared us for our wildlife safari the next morning.
Masindi is the nearest town to the Murchison Falls National Park, the largest game reserve in Uganda and the best place for Uganda tours and safari's.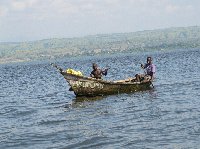 Tourism Masindi
There are many travel and safari packages available that will all tour up to the Murchison Falls National Park .
Considering the fact that we were on a holiday in Uganda with Matoke Tours we knew we could expect a safari tour in this beautiful park.
The Murchison Falls National Park has a wide range of wildlife to spot and you can choose your own type of safari, from jeep tours to walking safari's but always under the supervision of an experienced ranger.
We spotted white rhino's, elephants, antelopes, giraffe's, buffalo's, wild monkey's, whartogs and all kinds of beautiful animals on our game drive through the park.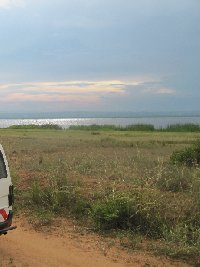 Tourism Masindi
This part of Uganda is also perfect if you wan't to combine a wildlife safari with a boat trip on the Nile leading to the famous Murchison Falls.
The nice thing about this boat tour is that you will not only have the opportunity to hike up to the height of the falls afterwards, which will take you about 45 minutes and the views are spectacular, but you'll also be able to spot the hippo's during your water adventure.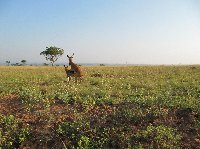 After a great night at our lodge in the Murchison Falls National Park we woke up fresh and full of energy for a new exciting day in Uganda. After an early game safari drive and a nice lunch we drove in direction of Hoima, a new travel destination to the south west of Masindi.