September 14th, 2010
After our stop at Fort Portal the Matoke tour took us on the Kasese Road south to the Queen Elizabeth National Park. The park lies at about an hour from Fort Portal and is a very popular park on the Kasese Road.
We went on a few wildlife safaris in the Queen Elizabeth National Park but also visited a tea plantation where we assisted the tea pickers and learned more about the selection of the leaves.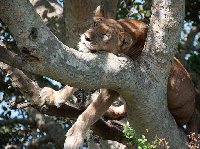 Tourism Kasese
At the end of the plantation tour we enjoyed a freshly brewed Ugandan tea.
Back to the QENP, one of Uganda's largest game parks with a perfect location adjacent to Lake Edward and Lake George. On a wildlife safari in this part of Uganda you'll be able to encounter game like gazelle, Uganda kob, warthog and waterbuck but also lions, hippo and elephant come in great numbers. With a bit of luck you might even spot a leopard lazing in the sunshine.
We stayed at a campsite on the Mweya peninsula, overlooking the Kazinga Channel, which was a great location to observe the elephants and hippo's nearby. At night we sat down on the veranda to listen to the roaring of lions and other wildlife.
The wildlife safaris started early in the morning to photograph the animals around sun rise and get some beautiful shots of the area. Then we had a lovely breakfast back at the camp around 10.30 am. Food was always nice and well arranged, also the lunches in the afternoon.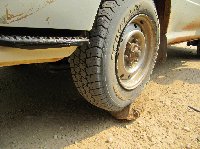 Tourism Kasese
We went on a boat trip along the Kazinga Channel which was again a great opportunity to spot the hippo's who come to the channel to drink and bath.
Besides hippo's our wildlife boat safari took us along a small group of crocodiles and we also spotted elephants and buffalo's on the riverside. Boat the game drives through the Queen Elizabeth National Park, where we encountered some gorgeous animals, as the boat ride along the Kazinga Channel were definately highlights of our trip to Uganda.