September 13th, 2010
I arrived in New Delhi, India at started my travel adventure here. The plan was basically to have no real plan and travel from from place to another.
It was the first time I made a trip on my own and I had done all the preparations possibile, but then again India is not a country you can prepare yourself for and that's also its beauty.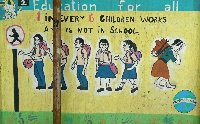 Travel Experience Delhi
The whole experience was just mindblowing and the culture shock was enormous, nothing was like back home.
The people though were friendly and always curious to get in contact. I mainly travelled by train and bus which was easy and even if sometimes less comfortable a great way to see the landscape or more rural parts of India.
New Delhi was the first city in India I visited, the capital city of India and a gorgeous place. There were so many beautiful buildings that I lost track while counting them. The India Gate unfortunately was under construction but at night it could easily compete with any Arc de Triomphe.
I also visited a lot of temples and buildings like the Secretariat which houses the ministries of the Government of India. Besides the sightseeing geared up with a New Delhi city map and a small pocket size travel guide I also liked to walk around and simply blend in with the people.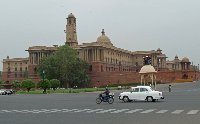 Travel Experience Delhi
Taking pictures of streetlife and other activities the locals were envolved in really fascinated me. As the days went by I also got used to the feeling of travelling by myself and I don't know why but I never felt alone, unsave or anything of that kind. I guess the people just made me feel at home which made travelling a lot easier.
From New Delhi I travelled to Amritsar, a city in the northwestern part of India and known for its Golden Temple.