August 26th, 2011
After visiting Tibet and Nepal I continued to travel southwards and heading to Varanasi in India where I would spend my next two months of sightseeing and culture sniffing.
Varanasi is a chaotic place compared to the peaceful hills of Nepal but to me it had its own charm and of course you should not be claustrophobic nor allergic to different smells because it's one sizzling place.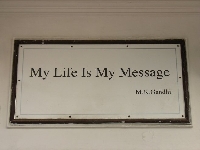 Tourism Varanasi
Situated on the banks of the River Ganges Varanasi is known as a holy city with plenty of religious celebrations related to the river and attracts thousands of Hindi pilgrims every year.
Today Varanasi has become also a popular destination with travellers like myself and it is a very good place to start your journey through India. To the northwest of Varanasi lies Delhi the capital of India and one of the largest metropolises in the entire world, a huge contrast also with the other part of the country.
Before reaching Delhi make sure you absolutely visit Agra or else you would have visited India without seeing the Taj Mahal..
Delhi has a lot of great cultural sights like the Lotus Temple, WW I memorial India Gate, the Akshardham Temple, The National Museum and so many more.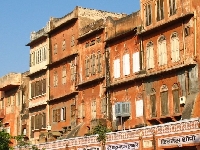 Tourism Varanasi
Other places I visited were Jaipur the Pink City and Jodhpur the Blue City both to the south of Delhi and located within the Indian state of Rajasthan. Jodhpur is also known as the Sun City and it is a very charming place transmitting a unique experience ( it somehow reminded me off the Greek islands but that can be just me).
To the west of India where it borders with Pakistan I recommend a camel trip through the Thar Desert which will leave you breathless because of its golden sands. The Jaisalmer Fort is also nice to visit.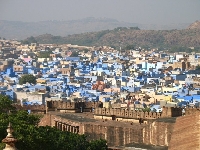 Of course a trip to India must include a trip to Mumbai and at least some time spent on the beautiful beaches near Goa to the south. India is incredibly large and even in two months you won't be able to see half of it! Make sure to enjoy all of the different impressions and not rush from one place to another.
I left India in February 2011 to continue my journey in Thailand where another exotice awaited me.