October 15th, 2010
Earlier this month I've been to Berlin on an exchange programme from school and I got see a lot of the city. After having my exchange experience back home it was time for me to make a trip to Germany.
I added some pictures I made during my stay in Berlin and which show some of the places we visited as a group.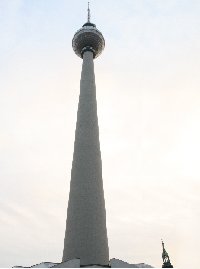 Travel Blog Berlin
We went to visit the Mauer Museum and Checkpoint Charlie which is the best known Berlin Wall crossing and formed a check point between East Berlin and West Berlin during the war making it impossible to escape from one side to the other.
Today Checkpoint Charlie is more a tourist attraction and most people like us come here to visit the Mauer Museum where you can actually find documentation of the successful escape attempts that there have been.
Of course we also made trips to the Brandenburg Gate, Schloss Charlottenburg Palace, The German Reichstag Parliamant and buzzling Potsdamer Platz but then this travel blog would never finish. It was a short but very nice travel experience and I would love to visit Berlin some other time in the nearby future.