November 1st, 2010
From Ayers Rock we drove down to Alice Springs, the nearest settlement in this area besides the Ayers Rock Resort.
Most people who visit Uluru but don't want to spend the nigh there either drive up there themselves from Alice Springs or join one of the many Ayers Rock tours that leaves Alice Springs every day.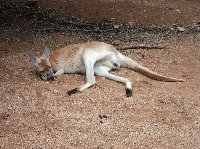 Travel Blog Alice Springs
Since we were travelling south in direction of Adelaide we decided to stay one night in Alice Springs to visit the Alice Springs Desert Park which is run by aboriginal travel guides.
The desert park was set up to educate people about the origin of aboriginal traditions and culture as well as to learn more about the territory itself.
The Alice Springs Desert Park has a very interesting bontanical garden and is home to some of the local wildlife, containing red kangeroo's and a wide variety of birdlife and reptiles.
The botanical gardens really surprised us as in how creative and wise the aboriginal people were with their habitat and all that nature had given them. There were all kinds of different plants and leaves which were explained by signs and by our guide.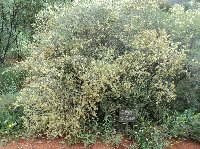 Travel Blog Alice Springs
For example, there were plants like the Inland Teatree which is used for its oil but it's leaves also served as bandages. We also loved the Aboriginal bush foods talk when our guide showed us all the different food the aboriginals retrieved from this bush area, very interesting.
The wildlife was also amazing and the birdlife so colourful. We had a great tour around the Alice Springs Desert Park and think it's really one of the tourist attractions you don't want to miss around Alice Springs.