April 5th, 2011
For our anniversary I wanted to do something special and really surprise my wife so I knew she always wanted to travel into the outback and see Uluru the rock that really is the beating heart of Australia.
We had not been able to go on such a trip in the past and therefor I wanted to surprise her on the day of our anniversary with two airplane tickets from Perth to Alice Springs.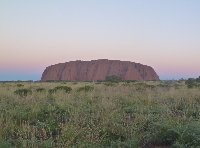 Vacation in Alice Springs
It sure was a surpise and she was so happy that who knows Alice Spings might become an annual travel destination for us!
We had booked our tickets with Qantas which I have always had pleasent travel experiences with just like this time and two and a half hours later we arrived in Alice Springs.
The best thing about flying out here are the views because looking down from the plane we could already see the giant rock formations of Kata Tjuta and Uluru which of course is also known as Ayers Rock and it was the perfect introduction to the Northern Territory, amazing.
The three upcoming days were such a delight and eventhough waking up early as 4 am in the morning wasn't always easy we wouldn't miss it for the world and being there watching the Uluru glow in the sunlight while enjoying breakfast or champagne ( you can choose to go on both the sunrise tour as the sunset tour ) together was so special.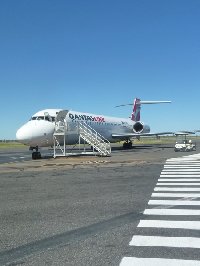 Vacation in Alice Springs
We also did some other tours and had an amazing candle light dinner near Ayers Rock and while we started our aperitive we could listnen to aboriginal music and enjoy the view of Kata Tjuta and Uluru.