November 14th, 2010
This year my family and I went on a sailing holiday to Corsica and stayed in Bonifacio which lies in the southern tip of the island.
We travelled by boat from Alghero to Bonifacio and rented a sail boat for a couple of days which fitted all six of us, me and my girlfriend, my parents and my brother and his wife.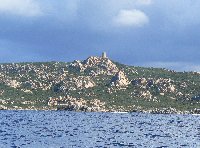 Trip to Bonifacio
The boat had enough room for all of us to sleep, eat and sit in which came in handy on the way because we had quite a lot of rain.
Fortunately the sailing trip from Bonifacio itself was really nice and we had a great time together.
If you would like to visit Bonifacio but don't feel like staying aboard a sail boat you should stay near the Harbor area which is really beautiful and has great views of the Bonifacio citadel.
As for tourist attractions to visit I would suggest taking a look at the famous Torrei Genoesi, or Genoese Towers which were built in the 16th centur during the occupation of Corsica and today represent important historic monuments.