February 11th, 2011
In January I took my girlfriend for a romantic holiday to the Maldives and after a long flight from the Paris-Charles de Gaulle Airport we finally arrived.
We continued our journey to the Meemu Atoll by hydroplane which was the best scenic flight ever!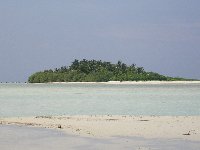 Travel Experience Meemu Atoll
In total we stayed two weeks and enjoyed every single day of our time in the Maldives. It truly was a lazy holiday and we did do some activities like going on boat trips and snorkeling but the main goal was the relax in the sun and enjoy this amazing island together.
We stayed at a fabulous resort, the Chaaya Lagoon Hakura Huraa Resort which was a dream and made our stay perfect. The bungalow was looked after perfectly and the whole interior was really modern and clean. The staff was very friendly and the food was also very good. Thumbs up!