March 15th, 2011
Santa Monica is one of my favourite places in California and from Los Angeles just about an hour by car so the perfect destination for a weekend getaway with your friends or loved ones.
I usually head to Santa Monica with my friends on the weekend and we always have the best time. The ride from Los Angeles to Santa Monica itself feels like a holiday, especially cruising through the Hollywood Hills or taking in Beverly Hills.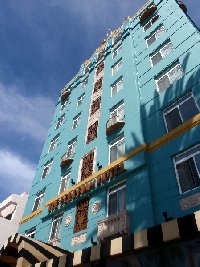 Vacation in Santa Monica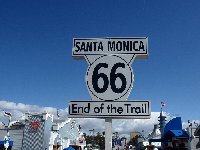 Vacation in Santa Monica
Beverly Hills obviously the place to be for some serious shopping and for those coming to Hollywood for the first time a sightseeing tour might be a lot of fun. Around Los Angeles you will spot a lot of adds from tour operators organizing their famous celebrity spotting tours which we actually did once!
Anyway Santa Monica is gorgeous and if you're travelling with kids it can also be a great place for them because of Pacific Park at Santa Monica Pier which is an huge amusement park which overlooks the Pacific Ocean, could you ask for more? Hop on the Ferris Wheel and enjoy the view...