April 12th, 2011
Last weekend my girlfriends and I took the train to Antwerp to spend three days at the four star De Keyser Hotel and indulge in all the sweet things that Belgium had to offer us!
We often go on these city trips and love to spend some quality time away from our partners just to talk about the past couple of weeks, work and all those things you might need a break from every once in a while.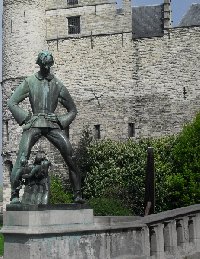 Trip to Antwerp
Antwerp is a charming city and we loved the pittoresque city centre filled with tasty places to dine and wine.
Living in Belgium this wasn't the most challenging city trip we went on and by train it took us less than an hour to get to Antwerp but I would definately recommend this city in the northen Flamish Region of Belgium to anyone and who knows I might share some other travel tips in the near future!