June 13th, 2011
Istanbul today is one of my favourite cities in Europe and before ever travelling to Turkey I had no idea untill one of my best friends got married there and invited me for the wedding.
Istanbul has a great location which makes it a perfect travel destination combining good weather, beautiful touristic attractions, nice food, nightlife and the beach. Now it has become hard to plan my citytrips as London, Rome, Paris and Istanbul all have so much to offer.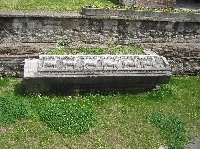 Travel Istanbul
Anyway I added some pictures of Istanbul below, at least of some important attractions like the Topkapi Palace and the Blue Mosque ( built at the peak of the Ottoman Empire, in the 16th and 17th centuries) but the real thing is even better! Make sure to stop at the Pudding Shop Restaurant for lunch or dinner because the food, and of course the pudding, here is to die for and definately a hotspot in Istanbul.