June 22nd, 2011
In May I went to Prague for to spend a long weekend with my husband. We stayed at Hotel Evrope which had a good location right on Wenceslas Square on of the city's main squares.
Especially at night this was a great location and we loved going for a walk in this beautiful area. The Grand Hotel Evropa is quite a special place to stay so if you're planning a romantic trip to Prague I would defintately consider staying here.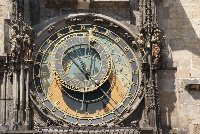 Tourism Prague
The hotel was built in 1889 and the building is really gorgeous and for Prague it might be considered an architectural landmark. You might actually have seen the hotel in Mission Impossible where they filmed in Prague and used the hotel as well. As for restaurants and bar, you will find everything you need near the hotel.