February 15th, 2010
In 2005 I went on a trip to Prague. My school had everything arranged and the trip didn't cost that much. In total we stayed ten days in Prague which was enough to see the main attractions.
We had so much fun and besides hanging out with my friends I think this city has a lot to offer and it would definitely recommend it to other travellers.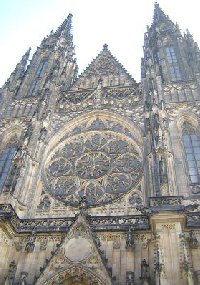 Pictures of Prague Old Town
You could easily go on a similar trip with a group of close friends, a partner or even with the whole familiy. Prague has an amazing historical centre with a lot of attractions and nice place to see. You could consider it a weekend getaway out of the ordinary or a longer holiday to discover a new world not too far from home!