July 13th, 2011
Vienna is one of Europe's most beautiful capital cities and definately a destination you shouldn't miss while travelling through Austria because there are so many important and fun sites to visit.
My wife and I visited Vienna in June with a group of collegues and the whole trip was pretty much arranged for us, tours and accomodation included. We travelled from Germany to Austria by bus and arrived in Vienna on a saturday morning so there were quite a lot of tourists invading the city centre.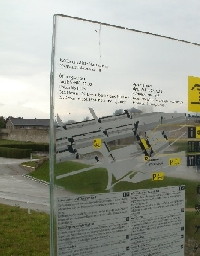 Travel Experience Vienna
After checking in at the Ibis Hotel we went for a sightseeing tour around the city. I personally loved the architecture and found that there were so many impressive buildings like the Wiener Rathaus, the Vienna State Opera House or the Kunsthistorisches Museum with its beautiful gardens.
We also had some traditional Wiener Schnitzel for dinner but since we have the same dish in Germany I wasn´t too shocked by it, the Sacher Torte on the other hand was really delicious! Some of the younger group members also took a ride on the Wiener Riesenrad or Giant Wheel.