August 8th, 2011
Hi everyone, just wanted to share a trip I made to Miami Beach with some of my friends a week ago. Travel destination South Beach @ Miami where we stayed at the Majestic Hotel right on Ocean Drive so location was picture perfect;)
Miami Beach in summer time is one of favourite places to head to because of the great surf, sweet beaches and great nighlife. From Ocean Drive it will only take a few steps to get to the beach so we couldn't ask for more.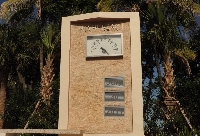 Where to go in Miami Beach
In total we stayed one week at the Majestic Hotel and had one crazy summer holiday. Some of the best bars and clubs are nearby like Nikki Beach and Mansion. Nikki Beach also has a great Sushi Happy Hour at night so for lazy surfers/party-people, just dine in the club!