February 15th, 2010
India might not be an ordinary travel destination but travelling to this amazing country will sure give you an unforgettable experience. You will see a lot of shocking things like the extreme poverty and very bad hygienic conditions but you will also meet the amazing Indian people and some of the most beautiful places in the world.
The hospitality and friendliness of the Indian people is something I will never forget and having people that have almost nothing welcome you like a brother was really touching.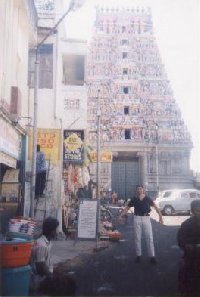 Photo of the Meenakashi..
I visited Chennai, the former city of Madras located in the state of Tamil Nadu in the southeastern part of India. Chennai has some beautiful temples like the colourful Shiva Temples. Other fascinating attractions would include the Monkey Temple in Jaipur and the Parvati Temple in Pune which symbolizes the presence of Parvati, the Goddess of Love.