March 2nd, 2010
Egypt is one of the most popular travel destinations and every year tons of tourists travel to Sharm el Sheik or the capital of Cairo to see the wonders of this beautiful country for themselves.
There are so many things to see and visit from the Nile river, the pyramids and sphinxes to the treasures of Tuthankhamun.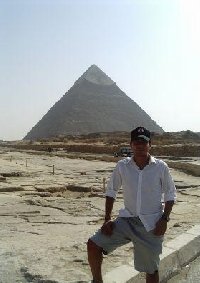 The pyramids in Egypt.
The fascinating mummies continue to tell the story of Egypt millions of years later and the stories you remember hearing when you were little actually come to live!
Egypt is more than just a big tourist attraction and I would recommend everybody to travel to this amazing part of the world and experience it's rich culture, friendly people and everlasting charme for themselves.