May 10th, 2010
Travelling from Tanzania to Zambia we first made a stop in Malawi where we stayed for about two weeks. One of the parks we visited was the Liwonde National Park which is situated east of the Shire River, in the South East of Malawi.
The park is known for its wildlife and wetlands and the weekend we drove off to the Liwonde National Park it was the game count weekend so we had good chances to spot some of these amazing creatures.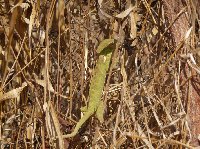 Holiday in Liwonde
Entering the park we met Claire, an english lady who seems to organize pretty much everything within the park.
Our first night we slept in a tent with a straw roof top to cover us from potential bad weather or, who knows, dangerous predators. The next morning we got up around 5 am to meet our ranger guides for a first safari walk through the park.
The safari was amazing and we spotted a lot of animals, from waterbucks, warthogs and elephants to a giant group of bathing hippo's and some crocs. Besides the hippo's we spotted during our first safari we also went on a special 'hippo count' and counted over 500 hippo's! Unbelievable!
At night a delicious meal was waiting for us to conclude this impressive day with a nice glass of wine and a chat.The second day we went on a similar game drive and at nigt we did a transact, a sort of walking night safari which will take up to three hours, very exhausting, but again very impressive!