August 28th, 2013
In the middle of my preparations I thought I'd share my What to Pack for Tanzania and Zanzibar list! I came up with this list to make things a bit easier for myself and have been adding more and more to it so why not write it down so others won't have to do that:)
Documents:
------------------
Passport and Visa (Single or Double entry depending on your type of holiday),Vaccination Booklet (get all the necessary vacination plus malaria tablets),Passport photos (for any type of emergency),Medical passport (of personal medical history),Lonely planet (or other type of travel guide),Copy passport,Copy insurance papers (make sure to have enough coverage),Copy credit cards (only to keep very safe...),List of hospitals (iamat.org or the US government site will provide),Copy Iamat membership card,Copy of first aid steps (what to do in which situation),Print travel itinerary,Print list of important phone numbers,Register at national embassy and add a list of people they can contact in case of an emergency,Address book (to send post cards),Online banking kit,Wallet,Dollars (bring 1/5 dollar bills for tipping)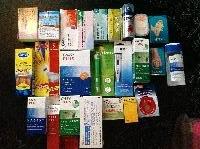 Medical Kit
Electronics:
--------------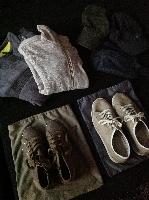 Jumpers,Caps,Walking shoes..
Cellular Phones,Phone Chargers,Extra mobile chargers,Earphones,Mobile scale (to weigh luggage),Videocamera,Charger and extra battery videocamera,Memory Cards,Photo camera,Zoom lenses,Charger and extra battery camera,Memory Cards,Binoculars (wildlife spotting from the 4wd),Small computer ( to save pictures and connect hard disk),Charger computer,External hard disk,Flashlight and batteries
Gear: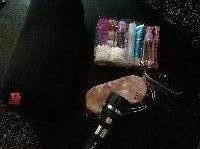 Flashlight,back pillow,..
--------
Socks (ankle high to avoid mosquito bites on safari),Underwear,Shorts (knee length and in khaki,olive,beige,brown colors),Trousers (khaki,olive,beige,brown colors; zipp off trousers),Long skirts (knee length or covering legs completely for Zanzibar),Long dresses (with scarves to cover the shoulders and arms),Tops (to wear in private surroundings,hotel),Short sleeves,Long sleeves (at night on safari, out and about in Zanzibar),Long Scarve (to turn into a hijab or a head scarve),Rain poncho (weather can be unpredictable),Sweater (mornings are chilly),Jumper,Flip flops (Zanzibar),Sneakers (safari),Water shoes (tours, look out for crabs and coral),Sunglasses,Bikini,Swimming trunks,Pyjamas,Bandana (to cover up upon dusty safari rides),Back packs for hand luggage or Camera bags to store all your equipment on tours.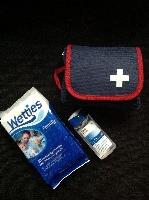 First Aid kit,wipes,hand..
Toiletries:
------------
Toothbrush,Toothpaste,Toothpicks,Shampoo,Conditioner,Shower gel,Razors,Shaving cream,Makeup remover,Face wash,Tonic,Day Cream,Deodorant,Body Lotion,After-sun lotion,Sunblock,Solar Stick face,Solar Stick lips,Brush,Hair products,Hair bands,Toilet paper,Tissues,Wet tissues,Plasters,Foot Cream,Tweezers,Nail file,Nail clippers,Cotton Pads,Swabs
Comfort:
------------
Ear pluggs (during flight),Back cushion (during flight and bumpy safari ride),Birth control pills,Condoms,Allergy tablets (loratadine),First aid kit ,Empty 100 ml bottles (hand luggage size bottles to fill up),Ants Box (To avoid them from turning up in your bed),Zip bags,Garbage Bags (cover up luggage in dusty spaces,keep dirty laundry),Laundry detergent,Sewing kit
For the Children:
-----------------------------
Stationary,Notebooks,Pencils,Pens,Rules,Crayons,Candy,School bags, Shirts,Toys (jumping rope, fluffy animals, balloons),Mirrors
Like I said these things to pack are personal and there might be things listed here that you would not bring. Make sure to pack at least some long trousers and long skirts if you are planning on visiting Zanzibar to be able to cover up arms, legs and maybe long hair for the women travelling since the island has a large muslim community and you would not want to be the only tourist walking around in shorts and tank tops. You should avoid wearing clear symbols of other religious believes such as necklaces (crosses,david star etc) and bracelets.
Also hand sanitizers, wipes, tissues and maybe even regular toilet paper will run out quickly so pack enough as they might not be around in Tanzania for you to get them when you feel the need.Pack some smaller garbage bags to use on the way if you have to get rid of these used tissues as there will be bins inside the jeeps but you can't just leave them behind.
Be careful with what you drink as best is to avoid tap water and only drink from sealed water bottles. Also street food can be very attractive but can be quite a problem if your stomach is not used to it. So remember eat only food that you can peel yourself (fruit and vegetables), that has been cooked or boiled or when you know the person preparing it has good hygiene standards and has not used tap water to clean the ingredients.
Also as far as gear goes avoid black and blue colors on safari as they will attract tsetse flies (their traps have those same colors) and bright colors like yellow, white, red etc as they will either scare away the wildlife or attract them in a way you would not want..Stick with colors of nature;) Brown, beige, olive, green, grey,sand and khaki.
When you have some extra room to pack you could bring some stationary items for the children in Tanzania and bring them to a local school, the same in Zanzibar where you know responsable people will use them and help the children get them. Avoid scenes where you start sharing sweets and toys in the middle of the streets to children you don't know, their parents might not approve or you might provoke fights between them for who will get what and of course who will be left behind and gets nothing..
As for safety make sure to buy a money belt of some sort to store passports, money and valuable documents in and wear it underneath your clothes. Never ever leave these valuables in your hotel room, save or 4wd vehicle as there are cases of theft documented even in high end lodges and resorts. I personally will not be packing any jewellery such as fancy belts, earrings, necklaces or wear a lot of makeup, just to keep myself from standing out too much and besides this holiday will be all about the safari experience and exploring Zanzibar to no need to dress up;)
That's all for now. We will leave for Kilimanjaro Airport this Saturday so talk to you soon!