May 19th, 2010
In Mayotte we had plenty of time to explore the waters and do a lot of snorkeling and of course diving with our brand new PADI certificates.
The wildlife we came across on Mayotte Island was amazing and we kept on pointing each other in different directions. Both the underwater world as the main land has some amazing flora and fauna.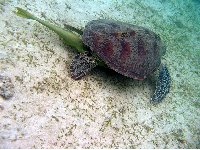 Where to go in Mamoudzou
Situated in the Indian Ocean, south east of the Comoros Island Group and just off Madagascar's west coast Mayotte has two offer a great mix of nice beaches, rare wildlife and friendly people.
We were so lucky to spot several turtles in the water that didn't seem to be bothered at all by our presence and let us follow them around while they grazed, rested and continued their journey into the ocean, amazing!
We weren't the only ones following the busy turtles and spotted this beautiful yellow greenish fish which looked as if it was attached to the belly of the turtle. Later on we spotted another pair of turtles travelling with these fish and tried to get some close-ups of these travel buddies.
But maybe even more curious were the lemurs we found in Mayotte. I believe it was a Common Brown Lemur or Red-fronted Brown Lemur population and they weren't shy to come over and present thereselves!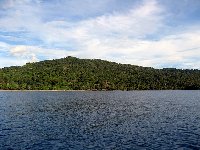 Where to go in Mamoudzou
One mother lemur had her baby lemur strapped around her body and couldn't get enough of our attention and hoping for little bits and pieces of pineapple she posed in all the possible ways.
Mayotte was great and I really loved the laid back vibe and being able to explore nature without bumping into the next group of tourists. Would definitely come back!