May 24th, 2010
The Outamba-kilimi national is located in the far north of Sierra Leone and close to the border with the Republic of Guinea. The nearest town to the park would be Kamakwie which is about a 15 km drive away and a good place to stay if you want to visit the Outamba-kilimi national park.
The main reason for me to visit the Outamba-kilimi national park was to see the hippo's, and of course the pygmy hippopotamus, which would be its smaller cousin.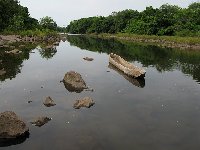 Travel Kamakwie
Other animals that can be found in the Outamba-kilimi national park are monkeys, warthogs, antilopes and they say even elephants.
We decided to stay a few days in the park after we discovered there was the opportunity to stay at the park's well-organised camp.
Ok, you won't find a lot of luxury here but there are with decent facilities for visitors and tents to sleep in.
There are also several hammocks, cooking facilities and even a visitor centre where the staff can help you organise guided tours, including canoe trips.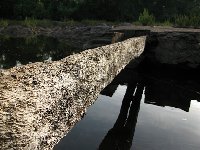 Travel Kamakwie
Unfortunately we didn't spot any elephants but we did see a lot of beautiful birds and came across a group of bathing hippopotamuses which was absolutely great. The best part for me was to view the whole scene from our canoe which permitted us to see the amazing animals nearby in their own environment which made it all perfect.
Besides the canoe ride through the water our guide also took us on a walking safari through the tall grass lands of the Outamba part of the park. Here we did see some elepant foot prints which was proof enough they do live in the park. Maybe next time we'll have more luck in actually spotting them!