August 3rd, 2010
In October of 2008 I made a trip of one month through Peru and travelled from Lima down the South Pacific to Arequipa to get more inland to Puno, Machu Picchu and Cuzco.
I never thought that one month of travel could give me such a great experience and I really had got to see so much of Peru that my passion for the culture, the people and the country has only become stronger.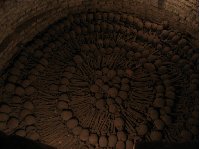 Where to go in Lima
My journey began in Lima, the capital of Peru and one of Peru's most beautiful cities.
Lima has a very nice historic center with Plaza Mayor and Plaza de Armas as the main squares and a lot of beautiful cathedrals to visit.
I stayed in Lima for five days and loved everything about it. From Lima my trip continued south in direction of Pisco but next blog more about that!