September 29th, 2011
Hello yukiba readers, in this blog I would like to share my travel experience in Peru where I went on a boat tour to Islas Ballestas near Paracas and about ten km from Lima where I was staying.
On itself Lima is a very interesting city with beautiful places and churches to visit but it is also nice to do some tours or travel to the coast because of its immense beauty.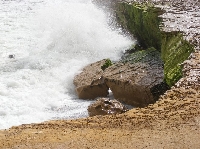 Travel Experience Lima
The Islas Ballestas are great because of its pureness and raw nature. The coastal cliffs are really dramatic and there is a lot of wildlife to admire.
Like Lima I also visited other well known tourist destinations like Naza and the Nazca Valley, Machu Picchu and Puno.