August 13th, 2010
From Masvingo our tour continued to Gweru in the center of Zimbabwe where we went to visit the Gweru Antelope Park , one of the parks that continues to attract more and more tourists to Zimbabwe.
One of the main reasons we went to the Gweru Antelope Park was to partecipate in their Lion Breeding Programme.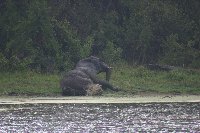 Travel Guide Gweru
This programme offers volunteers a chance to a unique wildlife experience getting close with the lions and cubs of the programme.
We got to walk with the lions and even sit down and cuddle some of the little cubs who did't seem that little at all!
Of course we were guided by a local expert and park ranger who was really calm and explained us everything we needed to know about the animals, how to act and which signs to follow.
We also did a couple of safari tours at night which was even more exciting especially when we spotted a group of young lions and came eye to eye with these amazing creatures. Night time is also the best time to spot the lions while they go out to hunt.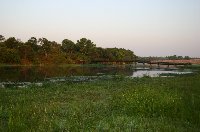 Travel Guide Gweru
The walking safari's and the jeep tours were both amazing and I never would have thought we could observe the King of the Jungle from this close! It has been some one of my best memories and I would recommend a visit to the Gweru Antelope Park to anyone who wants to experience the real Africa up close.
The area around Gweru is also known for its extraordinary birdlife and elephant spotting, something we experienced ourselves as we observed a group of elephants during their bathing ritual down the river.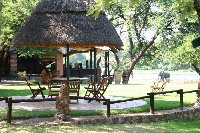 From Gweru we drove west to Bulawayo, another great place to spot wildlife as it is the nearest city to the Matobo National Park.