November 10th, 2010
The Coromandel Peninunsula lies in the northern tip of New Zealand and it's the perfect travel destination for nature lovers like selves as the bay views are breathtaking.
Of all the places we visited during our holiday New Zealand this was definitely one of my favourite spots.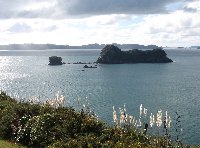 Travel Coromandel
We stayed at the Anchor Lodge in Coromandel Town which was a great find with a very good location,just a few hundred metres from the town centre and overlooking Coromandel Harbour.
The nice thing about the Anchor Lodge is that it also has accomodation for backpackers which is really well priced, only $20 a night, and can help you save up some money during your stay in Coromandel.
The backpackers at the lodge has it's own kitchen, laundry service and even an indoor internet cafe! To get to the local supermarket it's just a short stroll and cooking together with other travellers turned out to be a great way to get in contact and learn more about the activities in Coromandel.
It was nice to share eachother's travel experiences and be able to ask for travel tips. Together with another couple we arranged for a Coromandel Coastal Walkway tour which was recommended on the website of the Anchor Lodge.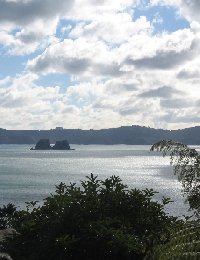 Travel Coromandel
The coastal tour turned out to be pretty amazing and of a sunny day nothing beats a day spend at Hot Water Beach for a spa treatment at the boiling mud pools or to get your photo taken at the mysterious Cathedral Cove.